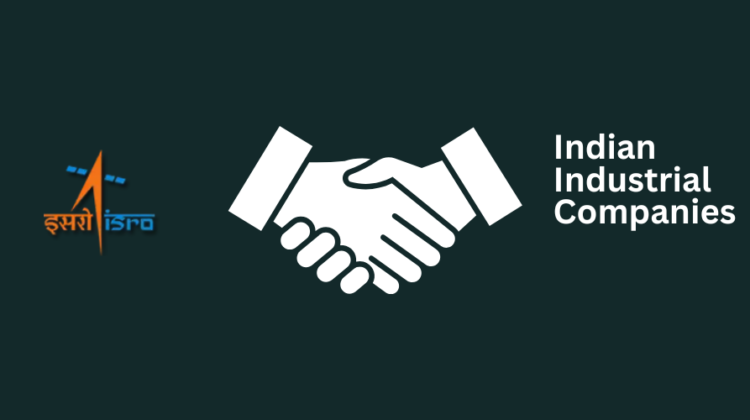 Several Indian companies are connected to or have benefited from ISRO's
Several Indian companies are connected to or have benefited from ISRO's successful progress in the space sector. These companies often collaborate with ISRO, provide components, services, or technologies, and leverage the advancements in the space industry for their own growth. Here are some notable examples:
Antrix Corporation: Antrix is the commercial arm of ISRO and is responsible for promoting and marketing space products, technical consultancy services, and transfer of technologies developed by ISRO. It facilitates partnerships and collaborations between ISRO and various industries.
Tata Advanced Systems Limited (TASL): TASL collaborates with ISRO on manufacturing various aerospace components and systems. They have worked on projects like the Mars Orbiter Mission, Chandrayaan missions, and launch vehicle components.
Larsen & Toubro (L&T): L&T is involved in manufacturing critical components for ISRO's space missions, including launch vehicle structures and payload fairings.
Godrej & Boyce: This company manufactures the liquid propulsion systems used in ISRO's launch vehicles. They have been a long-standing partner of ISRO, providing reliable propulsion technology.
HAL (Hindustan Aeronautics Limited): HAL has collaborated with ISRO on multiple projects, including the production of structures for launch vehicles and the development of avionics systems.
Bharat Electronics Limited (BEL): BEL provides electronic components and systems for various ISRO missions, including satellite communication payloads and ground systems.
Alpha Design Technologies: Alpha Design Technologies has been involved in manufacturing and supplying ground support equipment and systems for ISRO's satellite programs.
SAC (Space Applications Centre) Associates: Several small and medium-sized companies collaborate with ISRO's Space Applications Centre to develop applications based on satellite data, including agriculture, forestry, disaster management, and urban planning.
COSMOS International: This company specializes in manufacturing and supplying aerospace-grade fasteners and components for ISRO's satellite and launch vehicle programs.
Analog Devices India: They provide semiconductor solutions for space applications, including data converters and signal processing components used in various ISRO missions.
Alpha Design Technologies: This company provides electronic systems and ground support equipment for ISRO's satellite and space programs.
Earth Observation Systems (EOS): EOS offers remote sensing solutions based on data from ISRO's satellites. They provide services related to agriculture, forestry, disaster management, and more.
These are just a few examples of the many Indian companies that are connected to and benefit from ISRO's successful progress. ISRO's achievements and advancements in space technology have created a thriving ecosystem of collaboration, innovation, and growth within the Indian space and technology industries.