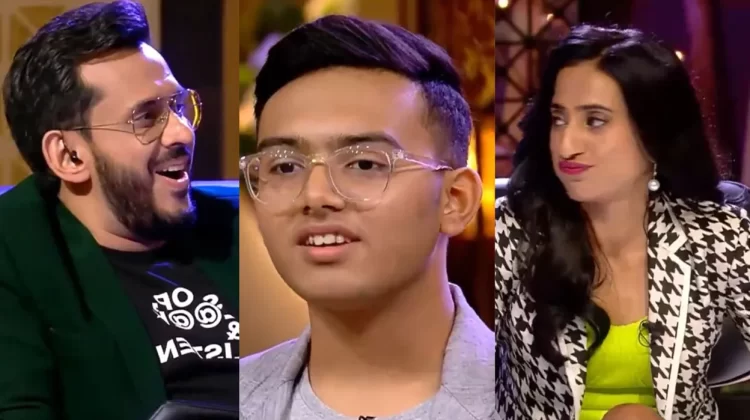 18 old year Entrepreneur got investment in shark tank India season 2
OLL, an ed-tech initiative founded by 18-year-old Shreyaan Daga, has received an investment of Rs 30 lakh from the sharks during Season 2 of Shark Tank India. The show, which features budding entrepreneurs pitching their business ideas to a panel of investors or 'sharks,' offers a platform for young entrepreneurs to showcase their innovation and talent.
Shreyaan Daga's OLL is an online learning platform that offers a wide range of courses for students of all ages. The platform is designed to make learning engaging and interactive, with a focus on practical applications of knowledge. OLL offers courses in subjects such as coding, robotics, game development, and digital marketing, among others.
During his pitch on Shark Tank India, Shreyaan Daga impressed the sharks with his passion for education and his innovative approach to online learning. He explained how OLL was designed to bridge the gap between traditional classroom learning and the modern digital world, providing students with the skills and knowledge they need to succeed in today's rapidly changing job market.
The sharks were impressed with Shreyaan's vision and offered him an investment of Rs 30 lakh in exchange for a 10% stake in OLL. Shreyaan accepted the offer, and the investment has helped him to expand his platform and reach more students across India.
Shark Tank India has become a popular show among entrepreneurs and investors, offering a platform for young innovators to showcase their ideas and receive funding to turn them into reality. The show has helped to boost the startup ecosystem in India, providing a platform for budding entrepreneurs to connect with investors and mentors who can help them to grow their businesses.
Shreyaan Daga's success on Shark Tank India is a testament to the power of entrepreneurship and innovation in driving economic growth and creating opportunities for young people. OLL is a shining example of how young entrepreneurs can use technology to disrupt traditional industries and make a positive impact on society. With the support of the sharks and the wider startup ecosystem, Shreyaan and OLL are poised for even greater success in the future.